Staff Specialist/Consultant Palliative Care – up to AUD $ 460K
Description
This is a fantastic opportunity to secure a substantive position as a Palliative Care Consultant in one of Australia's most beautiful regions in Tasmania.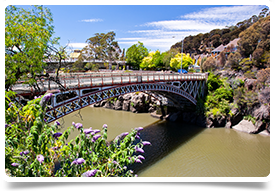 Attractive Salary Package up to AUD$460k plus superannuation and salary packaging
Relocation and accommodation assistance
Commitment to ongoing professional development, including conference and sabbatical leave, in additional to annual leave entitlements
Flexible work/life balance
Dynamic team environment
The Role
This public health service is seeking a motivated Consultant/Staff Specialist to;
Provide the highest possible standard of specialist palliative care medical services, consultancy and advice to clients and families.
Provide teaching in palliative care for undergraduate and post graduate students, general practitioners and primary and specialist health professionals, as well as promote and participate in palliative care research to improve evidence based practice.
Work collaboratively with primary health service providers and specialist health service providers across the range of settings for effective continuity of care.
The Hospital
Launceston General Hospital is a 300-bed Hospital and the major referral hospital for the residents of the North and North West of Tasmania, treating over 24,000 inpatients and over 225,000 outpatients annually. In addition, there is a strong emphasis on medical education and due to its accredited teaching hospital status, the hospital also enjoys close links with both the University of Tasmania, as well as the School of Nursing, which is also based here.
Requirements
Applicants should be registered (or eligible for registration) as a specialist with the Medical Board of Australia and be a Fellow with the Australasian Chapter of Palliative Medicine (AChPM) or equivalent as an overseas trained specialist who has completed their training in either the UK, Ireland, Canada, USA or New Zealand.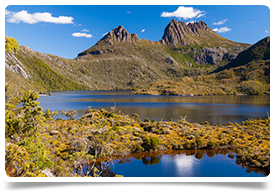 The Location
This North Tasmanian city is picturesque and reflects its colonial history, you can also see Victorian and Georgian influences mixed in with the more modern architecture, which all adds to the overall charm of the place. Here, you can enjoy all the facilities of modern city living with excellent schools and affordable housing, whilst being free of traffic and large commutes. Launceston is the "hub" of the North and is a location for those seeking an escape from the frantic big city life for a more laidback pace of living.
And ask any Australian, Tasmania is known for its beautiful fresh produce and seafood, and this city makes the most of this reputation, attracting "foodies" with its restaurants and cafes.
The temperate climate and four distinct seasons - including gloriously warm summers without the oppressive humidity or heat, and cool winters - mean the region has perfect wine growing conditions and this is reflected in the excellent wines produced along the Tamar River, with lots of little boutique wineries.
Easily accessible, there is a local airport and short daily flights to Melbourne and Sydney, making connections to international flights really easy.